Perfect Ink Media is a Hong Kong-based creative content agency with a distinctly international vision. Founded in 2013 by award-winning editor and journalist Paul Kay, we specialise in planning and creating high-quality content in English and Chinese, from custom publishing projects and multi-platform marketing campaigns to eye-catching press materials and razor-sharp ad copy. Starting with strategy and ideation all the way through to execution and launch, we help our clients turn their vision into content that builds brand awareness and drives conversations, conversions and sales. Working with an ever-growing network of writers, editors, translators and creatives around the world, we offer fast, round-the-clock service across multiple time zones, and are experts at sourcing specialists in a wide range of subjects, from finance and tech to fashion and design. And, as our name suggests, we approach every project with a meticulous attention to detail that borders on the obsessive, ensuring that the results are never less than exceptional. In short, if you need your content to be perfect the first time, every time, you've come to the right place.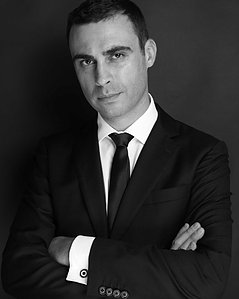 Founder & Managing Director
The founder of Perfect Ink Media, Paul Kay is an award-winning editor, journalist and media strategist with a keen passion for storytelling. In a career spanning almost 25 years, including close to 20 years in Hong Kong media, Paul has built an enviable reputation for creating memorable content across a wide range of print and digital platforms. As an editor and writer for the South China Morning Post, co-founder and Editor-in-Chief of Time Out Hong Kong, and Managing Editor of Hong Kong Tatler, Paul launched, ran and revamped a variety of successful magazines, websites and custom publishing titles, before establishing Perfect Ink Media in 2013. Since then, he has employed the same high standards to drive the creation of world-class content for global brands such as American Express, The Peninsula Hotels, Four Seasons and Lane Crawford, and high-quality native advertising for the likes of The Wall Street Journal, Forbes, National Geographic, and many others.
"Paul is a rare talent—someone who not only understands and captures a brief, but goes beyond, delivering top quality, memorable content across a diverse range of areas. He's one of our most trusted collaborators and someone I have complete confidence in to deliver the highest standard work, no matter the task."
"We are fiercely protective and precious over our voice, and in Perfect Ink Media have found a partner we fervently trust. Paul consistently demonstrates his ability to not only produce engaging copy which authentically represents our brands, but also actively contributes valuable insight and strategy throughout the process, ensuring that effective messaging is delivered to meet our objectives every time. I cannot recommend Perfect Ink Media's services highly enough."
"I worked under Paul's editorship and alongside him as a writer at magazines and newspapers for several years—one of the great pleasures of my career. Few editorial professionals have his combination of storytelling flair (he's one of the funniest, most lyrical writers I know) and meticulous attention to detail. He also has a gift for developing complacency-busting editorial initiatives that inspire thought and action in equal measure. Given the chance, you should not hesitate to work with him."
"Perfect Ink has been a dream to work with. They are always extremely responsive, and able to create work with speed, accuracy, and flair."
"When I need to outsource editorial or custom-publishing project management, Paul is at the top of the list. His ability to pull projects together in a short time frame is particularly valuable, and the results are never less than first-class."
"Perfect Ink Media's efficient and accurate delivery never disappoints. Paul is always responsive and attentive to clients' needs, and it has been a pleasure working with him for our copywriting needs."
"I found Paul and his team to be fast, efficient and accurate, but they particularly impressed me with their round-the-clock responsiveness. Crucially, they presented our story in an appropriate and engaging way. I would recommend Perfect Ink to any company looking for high-quality copywriting and editing services."
For more information, or to get a fast and free quotation, contact us today.